Book a Demo with Ankored
Replace spreadsheets, files and google docs with streamlined automated tracking.
In just 15 minutes we'll show you how the Ankored platform can help you track every person, every requirement and every deadline from one simple dashboard.
Select a date and time to get started!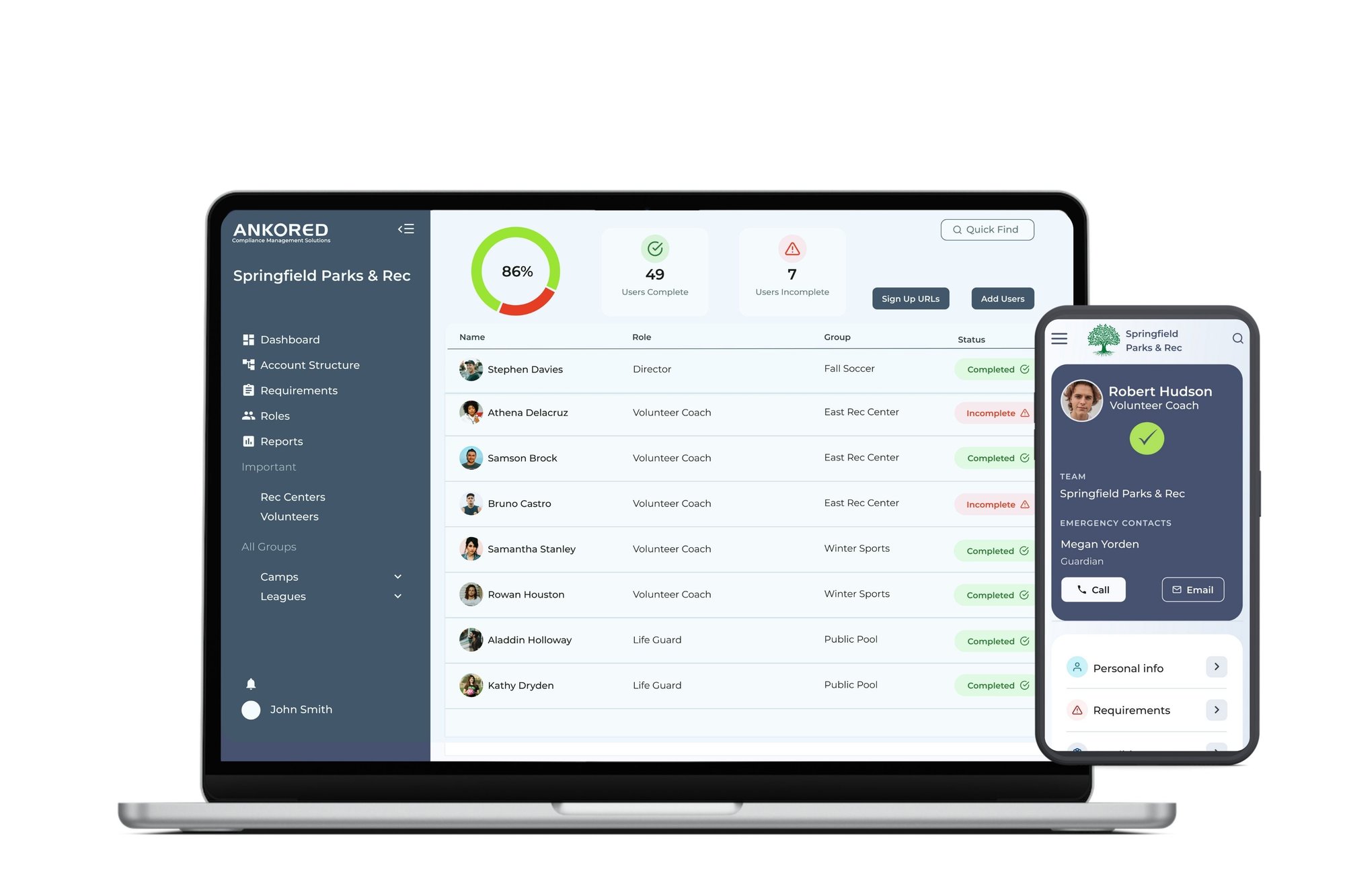 About Ankored
At Ankored we're committed to simplifying the complex and manual process of getting your staff compliant with state and federal regulations.
The Ankored Platform is the easiest and fastest way to get everyone cleared and ready for whatever comes next. Check it out for yourself.
Hear what our customers have to say
We're proud to support youth-focused organizations big and small.
"The Ankored team is exceptional at customer support, they always put us and our customers first!"
Siera
SVP, Volleyball, Field Hockey
US Sports Camps | Nike Sports Camps

"Taking care of any of those little things that I don't have to wake up at 2 a.m. worrying about makes a platform valuable to me."
Joseph
Chief Operating Officer
Riverfront Sports

"Everything I need for compliance management. If I didn't have this tool, I don't know how I would have been able to manage all the pieces."
Kristy
Head of Client and Camp Success
Sports Camps Canada | Nike Sports Camps